Hi Donna,
I wanted to write to thank you from the bottom of my heart for what you have done for my family. Charlotte and Oliver fell in love with you the second they met you, and as testament to that, wanted to spend time with you. Your experience with travelling with kids, the tricks you had up your sleeve to educate, calm, distract, amuse, and relax us ( oh and the kids too!), made our arduous journey around the world very easy indeed.
Your unending energy is amazing! I don't know how you do it? It is rare that someone can walk into your life and become an immediate part of your family. You have a gift for dealing with children and stressed parents and we are forever grateful. I am actually looking forward to our next trip, which is something I was convinced I would never say.
Love,
Tim, Anna, Charlotte and Oliver
Perth, Western Australia 2011
---
Susannah – Takoma Park, MD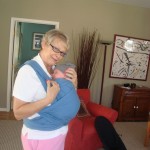 I love Donna Robinson. She was our baby whisperer. She came to us when our baby girl was 3 weeks old and starting to show some problems. Our happy baby wasn't happy! Donna took our concerns seriously and diagnosed silent reflux. She even went to the doctor with us to help us explain the symptoms. Within two days we had our happy baby back.
Donna was indispensable. She helped us through some pretty long nights and taught us how to really manage our baby girl. But Donna was also so nurturing to us as new parents as well as to our baby. She was our ideal parent coach!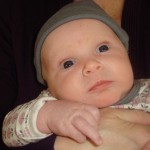 She basically let us in on all the wisdom and experience she had gained as a mom, grandmom and nanny. So many things about babies you can't learn in a book – you just have to have someone teach you. Someone who has seen it all. We benefited and our daughter really won out. And Donna taught us with so much love for us and our daughter. We feel truly blessed. She got our family off to such an amazing start.
---
Excerpt from Reference Letter – Jennifer – Florida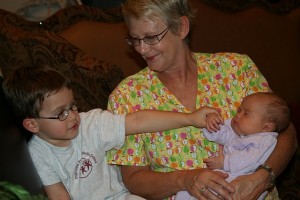 Most recently, Donna spent a month with us as a night baby nanny. She came to us after my mother left and the baby was 4 weeks old, still waking up 3 times a night. She taught me so many things about caring for a baby that have made my life so much easier. She showed me a better way of bathing my newborn, getting a good night time routine, swaddling, getting a schedule etc. I wish I had had her with my first baby. My 4 month old has been sleeping thru the night since 2 months. (Not to mention that she worked with my 4 year old son on staying in his bed all night).
Dear Donna,
We can't begin to thank you enough for all your help in the past month. From the hospital visits, to the midnight "dancing" with Friso, to all your wonderful tips and parenting lessons-thank you. Thank you all the love, care and patience you poured into your time with us. We will never forget these very special first weeks of parenthood with you. We will miss you lots and know that Friso will too! Keep in touch!
All our love,
Jasper, Marina and Friso