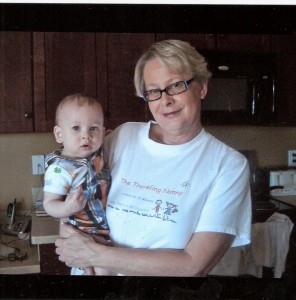 Donna Robinson is the the founder of Oh, Baby! Her career started off 20 years ago when she founded www.thetravelingnanny.com.
The International Nanny Association
Proudly Presents
Donna Robinson – The Traveling Nanny
As their 2008 Nanny of the Year
In 2008 I was nominated by the Agah Family and chosen by the International Nanny Association to be their Nanny of the Year. At that time, I was the only specialty nanny to be chosen for this honor. I continue to attend their annual conference whenever possible. Each year I have the opportunity to continue learning about this amazing world of childcare.
My Story:
My original goal when I started as a newborn/temporary/travel nanny was to help parents with temporary nanny needs, newborn care and specialize in traveling with children of all ages.
When I first started the traveling nanny business I just had one goal–to offer parents a partner in their quest for childcare. I've always had a heart for the needs of my parents and when I started doing more and more newborns, I realized I brought the same "compassion and desire to fit my job to the needs of the parents."
My clients say I have a way of making parents feel nurtured as I demonstrate to them the art of swaddling or helping them learn the importance of feeding and sleeping schedules. My philosophy tells me to listen to the parent, understand their goals, if I want to effectively help them become confident parents.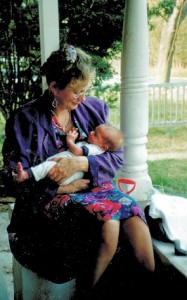 I started Oh, Baby! because I felt parents deserved choices. Sometimes, especially when this is the second or third child. You may just need someone in the nursery 24/7 as you cope with being a mom to another child. I understand this and am willing to help with the older child while mom gets some alone time with the newborn.
The world changes as technology gives us instant information. I often find parents feel overwhelmed with all the different information out there on newborns as many offer conflicting advice. Who is right?! I advise parents to not get too set in with one method. Rather, wait till they hold their newborn and learn about the baby's uniqueness.
I try to answer questions during the pregnancy via email. After birth, the parents and I talk while the baby is sleeping to answer questions or explain my approach. I want my parents to know why I am using certain techniques.
I love that this generation wants to be hands on parents from the beginning. Fathers are now asking as many questions as the mothers and I try to make them feel comfortable talking to me. I had a father who had many questions as what I was doing was different than what he had read. "I don't mean to come across as questioning you but it's just my nature to be direct!" I just smiled and reassured him that having questions meant he wanted to be a real part of this newborn experiences and I wasn't insulted. In fact I was thrilled to answer his questions.
I've always thought of myself as a parent coach. When I decided to design a web page, I thought about my needs when I was a young mother. The childcare knowledge is invaluable to a new mother but I also knew there were times I was just too tired to cook a meal and run the errands that seemed to pile up. My mom lived out of state and there are only so many times you can call your friends for help. I decided to add another level of service to my newborn care. I would offer parents a second choice that would include some additional services.
Oh, Baby! was created to give parents a choice.
I am proud to say I am a member of the International Nanny Association and in 2008 was chosen as their Nanny of the Year. I try to attend the Nanny Palooza Conferences and was their guest speaker in 2007. I loves nannies conferences because I feel you "can never stop learning".
I try to stay connected with the business world as a member of National Association of Professional Women.
In this business you sometimes have to wear a lot of hats but "I am first and always a nurturer at heart".