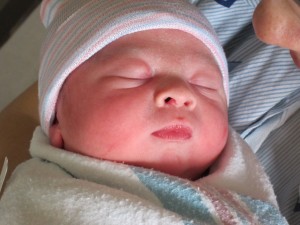 Every parent's needs are different which is why Oh, Baby offers two distinctive services.
In my effort to be upfront from the beginning, I tell parents that all newborn care providers have break when providing 24 hour live in care. After a good night, most babies are most alert after that first 7 or 8am feeding. It is a great time for me to take a sleep break of 5 hours so that I am rested for the day and your time with the baby is when they are rested. However, I work with parents that need more flexibility to space break so I am rested but still support my parents.
Traditional Newborn Care:
I answer your questions in the prenatal time frame via emails.
I maintain the nursery (wiping off, changing crib sheets, baby laundry, etc)
I take care of the night feedings unless you request differently. This can mean either bottle feeding or bringing the baby to mom for breastfeeding at appointed times
I help parents establish good sleeping and eating routines.
I encourage moms to take naps and eat properly.
I encourage the parents to take advantage of my time there and spend some time together. It might be awhile before you have time for dinner out again!
This coverage is ideal for parents of second children who are secure in their newborn care knowledge. You need help as you learn how to parent two children but also need the one on one coaching concerning care of the newborn.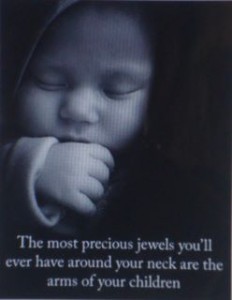 If the mother is nursing, I will help keep her pumping equipment sterile.
This service is often desired by parents who are having their second baby. They want time to be with their toddler and keep their routine. They need a newborn care giver who can give complete care to the infant so she can balance her new life of two children.
I've had parents talk to me about how they felt that the first child got off to a bad start as they didn't understand routines, sleep habits etc and want to make sure that this second baby gets off to a better start. They are depending on the newborn caregiver to use their expertise to help them establish solid feeding and sleeping habits.
In keeping with my reputation as being a bit "different", I also saw that some parents wanted more alone time with their newborn. This is especially true if this is their first child. How do you get confident in your ability if someone is always around to rescue you?! I encourage parents who want 10 days of continuous service in the beginning to consider after the first 10 days of 24 hour care to give me the weekends off so they can be alone with their baby. I am always a phone call away for concerns. If the job is not in Austin, I often know nannies in your area and may take off to visit them for the weekend. Even if I am staying in the house, I am out during the day or evening to give you privacy. This is a personal choice and they are welcome to stick with the traditional 24 hour, 7 day a week care.
This is a great choice for mothers who have a C-section and need a little more TLC or if fathers work late and want some alone time with their wife and baby.
At Oh, Baby! I am committed to supporting parents regardless of the type of care they choose to use.